Behind The Scenes! Meet: Kait Mosh
Meet Kaitlyn Mosher! Nail stylist to the stars, Kait Mosh's celebrity clientele includes Andra Day, Chloe Moretz, and more. From red carpet events to editorial shots, Kait Mosh does it all!
Q: When did you start doing nails?
A: 2009 - got my nail license before my second year of college so I could have a fun job to pay my way through school!
Q: Where are you originally from?
A: A small island in the middle of nowhere called Sitka, Alaska!
Q: What is your favorite NCLA Color?
A: On Sundays We Brunch - it's a client favorite because I've convinced all my clients to love it!
Q: What's your favorite part of LA?
A: Highland Park
Q: Round or Square?
A: Round
Q: What's your biggest nail no no?
A: I'll say it every day of my life - DON'T rip your gels off!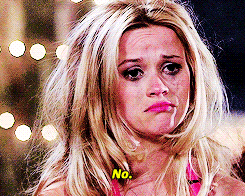 Q: Nude or red?
A: Red
Q: Favorite NCLA Cuticle oil scent?
A: So Rich Rose Petals
Q:  Any advance on girls that want to start a career in nails?
A: Nail art can look amazing, but that won't mean a thing if your manicure can't last more than a couple days on your clients. Perfect the basics and take the time to hone your craft before diving head first into the creative/nail art space. Figure out your style and strengths and use those to set yourself apart on social media and in your workspace. 
Q: If you weren't a celebrity nail stylist, what would you be doing?
A: Songwriting for artists, TV and film (what I went to school for)
Q: Fav LA salon?
A: Color Camp (+ they carry NCLA!)
Q: Any tips to make your mani last longer?
A: Wear gloves while doing dishes or cleaning with water, keep a top coat at home and apply one coat every other day to re-seal the paint, and moisturize cuticles at least once a day!
Q: Where to get coffee in LA?
A: Steampunk - a local hidden gem in Valley Village