Behind The Scenes! Meet: Erin Moffett
Posted on 08 October 2018
Meet
Erin Moffett!
Whether she's prepping stars for red carpet events, or behind the scenes at editorial shoots and magazine covers, Erin is always glamming up your favorite celebrities. Her celebrity clientele include Bebe Rexha, Alexandra Daddario, Fergie, Emma Stone, and more!
Q: When did you start doing nails?
A: I've been doing nails since I was a teenager but made the official switch from Makeup to Nails in this industry about 3 years ago.
*peep Freida Pinto wearing Volume IV, nails by Erin Moffett!
 Q: Where are you originally from?
A: Venice, CA!
Q: What is your favorite NCLA Color?
A: Bianca!
Q: What's your favorite part of LA?
A: The Westside 
Q: Round or Square?
A: I'm a 90's girl so always SQUARE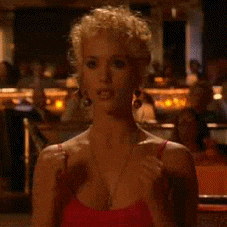 Q: What's your biggest nail no no?
A: Biting
Q: Nude or red?
A: Red! 
Q: Favorite NCLA Cuticle oil scent?
A: So Rich Rose Petal!
Q:  Any advance on girls that want to start a career in nails?
A: Do it! Stay focused and keep learning. Nails are ALWAYS evolving with trends and products so taking time for continued education and practice is key to being able to give your clients what they want. 
Q: If you weren't a celebrity nail stylist, what would you be doing?
A: Something in the art industry, which avenue I'm not sure, but something creative and detailed. I always like the idea of fashion design, but I'm not cool enough!!! *NCLA edit: yes Mel, you are the coolest!*
Q: Any tips to make your mani last longer?
A: Make sure the nail is dehydrated before applying Base Coat. DO NOT skip on using a Base Coat! Keep a
Cuticle Oil
in your purse so you can keep your cuticles hydrated and not be tempted to start picking.